The Museum – Leonardo's inventions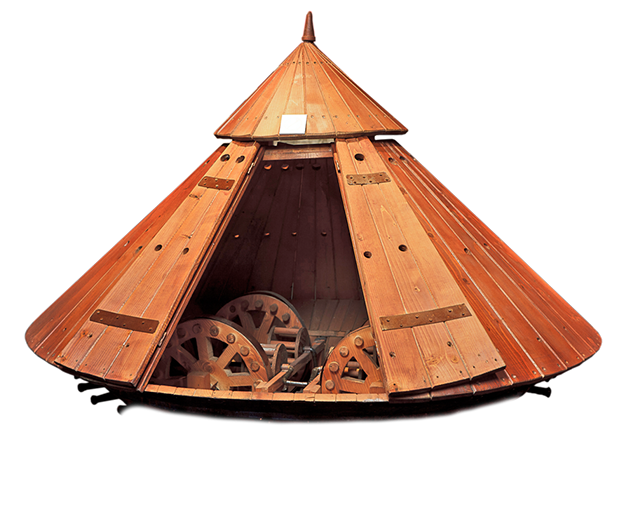 Touch leonardo's inventions with your hands!
Curiosity, research and hands-on experiences: visiting the Leonardo Da Vinci Experience Museum will allow you to be guided by the same emotions of this Italian genius.
You will have the opportunity to touch the extraordinary inventions of Leonardo Da Vinci through a unique interactive exhibition, from prototypes of tanks to giant wings designed to make humans fly. The reconstructions of his most interesting projects, fully functional and faithful to the original notes, will allow you to understand their mechanism just as their inventor had imagined it.
Leonardo's inventions are the definitive demonstration of his ingenuity and his ability to observe the future that remained a mystery for many years. Leonardo were for a long time ignored and forgotten in favor of his much more recognized and famous paintings and he never managed to see them created. Only many years later were we able to understand their true value, learning to appreciate the concepts and ideas that Leonardo had already discovered before we were even born
Opening hours
Monday thru Sunday: 09:30 – 19:00
Tickets
Adults: 12,00 €
Children (6-15 years): 10,00 €
Where we are
Via della Conciliazione, 19/21 – 00193 Roma Italy
(Leonardo Da Vinci Museum Experience is located 100mt from St. Peter's Basilica)
Museo Leonardo Da Vinci Experience Contacts